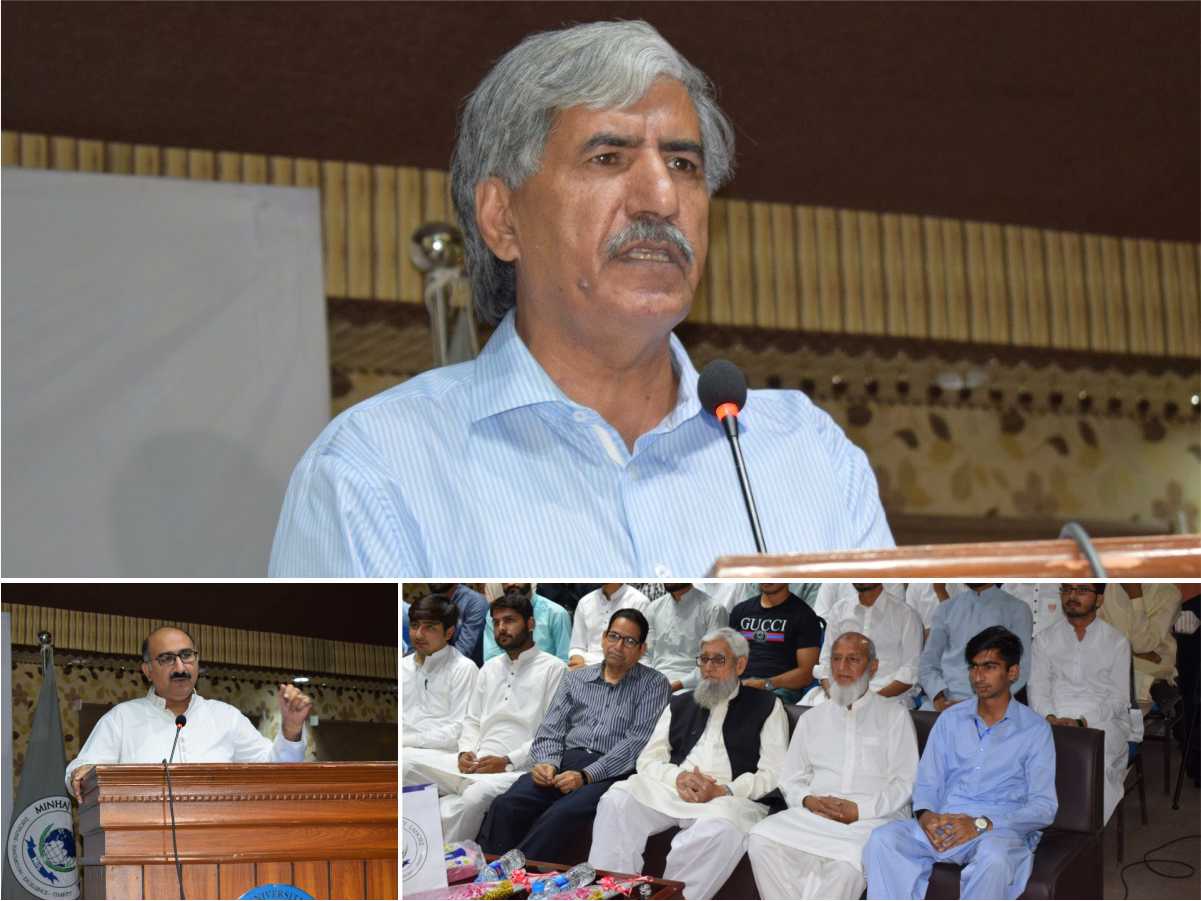 First Clean Your Heart then urge for Clean Water, as rightly quoted by Dr. Rana Idress, Technical Consultant to the United Nations(UN)
The Department of Zoology, Minhaj University Lahore organized a Seminar on the topic, "Clean Water and Water Borne Diseases "...
The Chief Guest and Lead speaker for the session was Dr. Rana Idrees(Ph.D. Chemistry) Technical Consultant to the UN having 29 years of experience in this field said, "water is life and to provide clean water to humanity is our utmost duty". For this same purpose, he has been working as a Technical Consultant to the UN, dedicated to providing filter water projects throughout in Pakistan duly Sponsored by UN.
Primarily, this project was initiated in Pakistan in the Year 2014 by the UN and in all the four provinces, filtration plants were installed but were gravely misused...
Dr. Rana Idrees added, 'this is the agony of our nation, what to talk of clean water! We must first filter our hearts and ask God for salvation. We must first create a culture of awareness where elders should be respected and public welfare projects should not be plundered in the best interest of the social welfare of humanity. Our mineral water companies are making a public fool in the name of mineral water. In fact, even plain water is also mineral water. In fact; mineral water is just filtered water and nothing else."
Dr. Muhammad Shahid Soroya ProVC-MUL, in his address, stated, 'the importance of such seminars is more important for Science Students. They in a strive to cope up with the merit burn midnight oil only to study textbooks and never focus on developing skills from such seminars and workshops.MUL is trying to build up a culture of seminars and conferences. In the offing, there is going to be a mega-science conference bearing the topic, 'science, Research, and Religion. A clean environment is the need of our nation. Female in this respect can play a more vital role by starting from their home by training their children, throwing the garbage at the right place. Same way educational institutes should their role by conducting such Seminars."
Dr. Asif Muhammad Qureshi, Chairman Zoology thanked the Chief guest for his auspicious presence as a keynote speaker. Dr.Talib Hussain, Dean life Basic Sciences along with Dr. Shahid Soroya presented the lead speaker Dr.Rana Idrees, a shield of appreciation and thanked all the participants for the active participation in the most informative seminar.