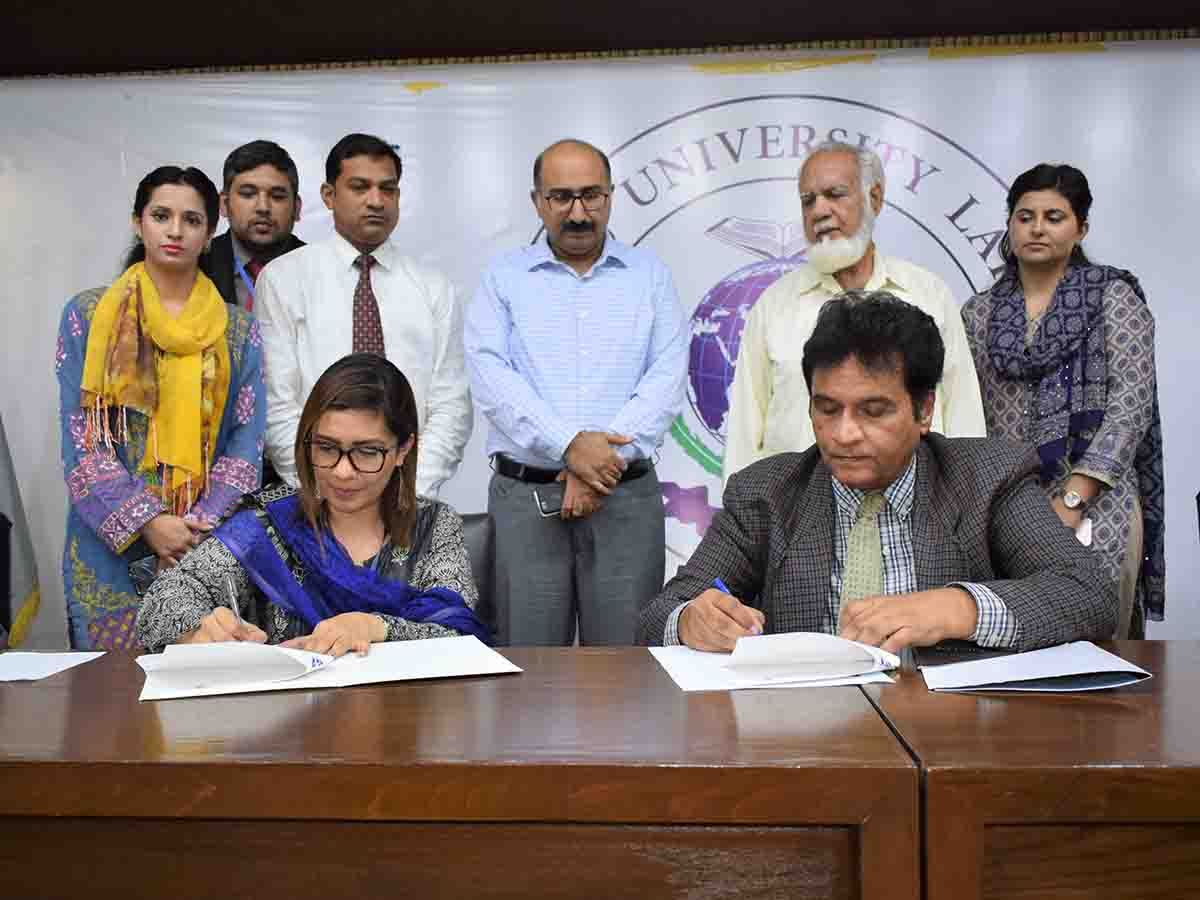 An MOU was signed between Minhaj University Lahore (MUL) & Chughtai Labs was signed at the MUL Campus earlier today... Ms. Javaria Khan, Head of Corporate Sales, Chughtai Labs and Mr. Sohail Nawaz Malhi, Director Advancement, MUL signed the MOU to entail provision of Diagnostic Facilities at subsidized rates for MUL Faculty, Staff & Students
Ms.Javaria Khan, Head of Corporate Sales & Marketing (Chughati Lab) committed to extending full support to the students of the university. She said,'' we are not here to be the business partner; but to be the health partners working for the wellbeing of the students. Chughtai lab excels with 35 years of experience with a topnotch team of professionals and with high Tec labs. We will be glad to share our knowledge with the ambassadors of MUL by way of internships with free visits to our Labs.
Medical Lab & Technology and Bio Chemistry students will greatly benefit through the opportunities available as per the MOU signed. We would also look forward to providing job placements for MUL students in our labs. The motto of Chughtai Lab is to work on preventive health care awareness.
Dr. Muhammad Aslam Ghauri, Vice-Chancellor, MUL, admired the positive role of Chughati lab and their gesture to provide Diagnostic and preventive health care services to MUL. He stated the role of Chughati Lab is worth mentioning as there are expediting health care facilities as social welfare to the deprived humans. Minhaj University Lahore extend full cooperation as a future partner."
Dr. Shahid Soroya Pro-Vice-Chancellor also appreciated the efforts of the Advancement team by mentioning the hard work that has gone into accomplishing the signing of the MOU...