School of Chemical Engineering
School of Chemical Engineering
Introduction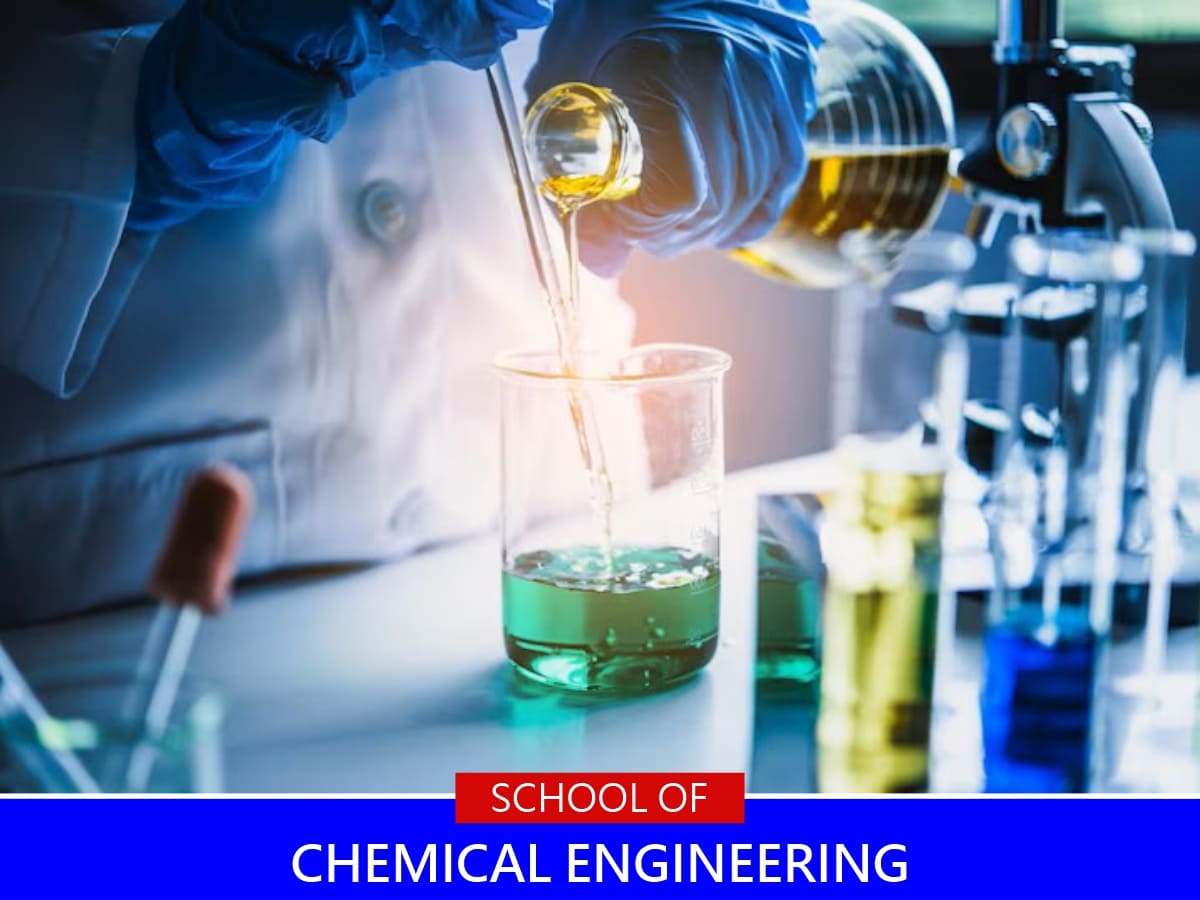 HOD:
Engr. Dr. Aurangzeb Akram
Department of Chemical Engineering is producing outstanding Chemical Engineers, with great moral values, who will become a contributor in a prosperous and technologically advanced Pakistan.
The well-equipped labs ensure that the students receive the highest level of practical training in their chosen engineering field. The unique training of the chemical engineer becomes essential. We have maintained most modern library and advanced laboratories in the Department of Chemical Engineering.
The mission of the Department of Chemical Engineering is to train and educate students in the fields of Chemical Engineering for their future role to contribute in academia, research, business and industry and also to develop and disseminate the understanding of design and operations of chemical processes so that our graduates can excel in academia, research business and industry.

Scope of the field

Originally, chemical engineering was something about the industrial-scale production of chemicals, but now, the field has come a long way, having used in various fields of knowledge and industries. Chemical Engineering is indeed a very broad field and the branch of study has its applications in diverse sectors, such as textile, plastics, food, petroleum, pharmaceuticals, and more. With many of these manufacturing and service sectors hiring chemical engineers, there opens huge scope for the degree in terms of recruitment and chemical engineering is becoming one of the brightest career options for graduates for its job opportunities within the country and across the globe.
Currently, the Pakistani industrial sector is on its way of expansion, creating more and more opportunities for chemical engineering students in areas of production, designing, research, and development. The recent trend shows that the industry is expected to evolve and grow phenomenally in the years to come.

Facilities available in the department

Department of Chemical Engineering has following state of the art laboratories:-
Simultaneous Heat & Mass Transfer Lab
Computer Lab
Fuel And Combustion Lab
Engineering Drawing lab
Engineering Workshop
Inorganic & Organic Chemistry Lab
Mass transfer Lab
Heat Transfer Lab
Fluid Mechanics Lab
Particulate Technology Lab
Instrumentation and Process Control Lab
Chemical Reaction Engineering Lab
Engineering Thermodynamics Lab
Departmental Library
Career Path:
The duties and responsibilities of a Chemical Engineer generally include:
Designing and inventing new chemical processes/products.
Construction, installation, and supervision of manufacturing plants and equipment.
Planning and operating industrial plant facilities.
Development of advanced and improved manufacturing processes.
Creating modernized and high-quality chemical materials for industrial production.
Processing of food and agricultural products, cosmetics, and mineral based industries.
Providing safety measures for chemical industry work conditions.
Creating environment-friendly health and safety standards.
Research and development activities in the Technology firms.
Programs Offered