School of Electrical Engineering
School of Electrical Engineering
Introduction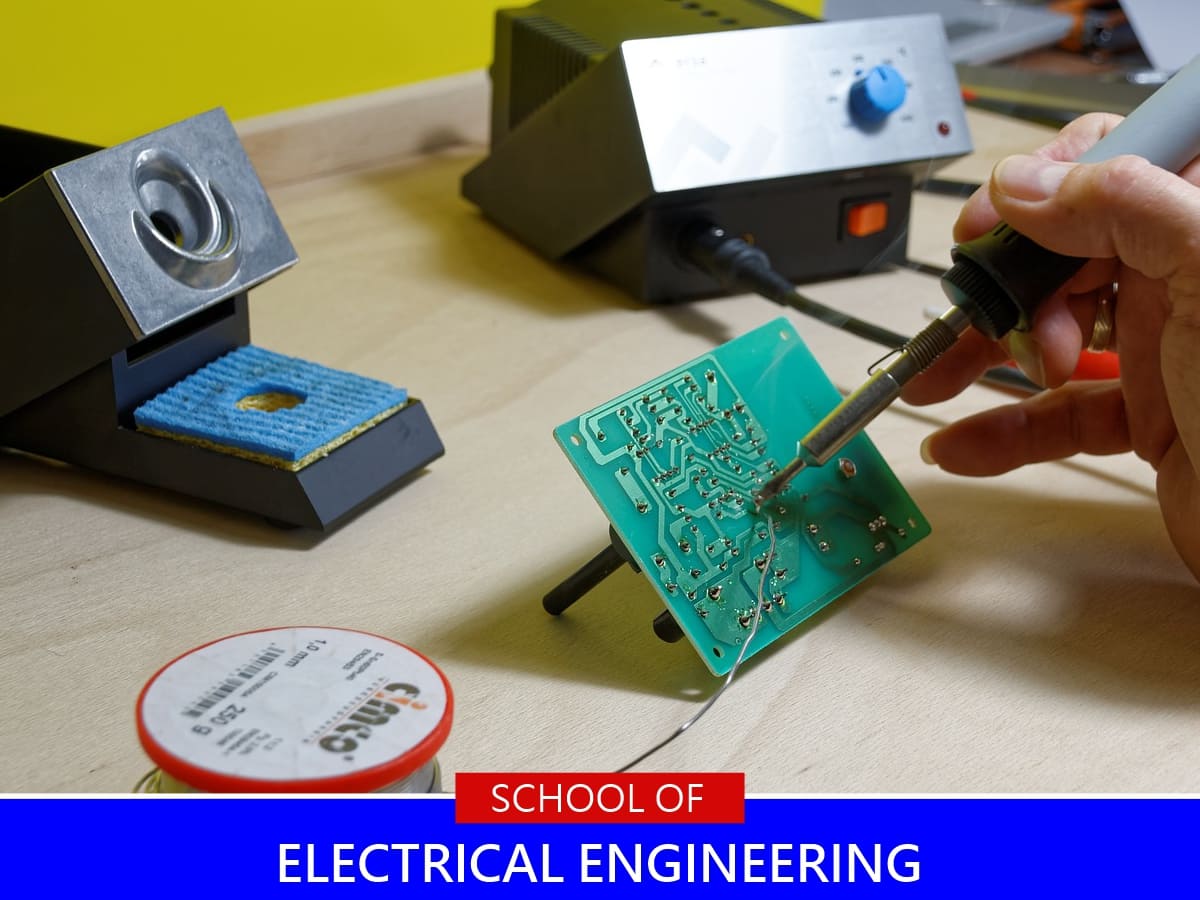 INTRODUCTION OF THE PROGRAM
The School of Electrical Engineering at Minhaj University Lahore is offering B.Sc. Electrical Engineering, a four-year (eight semesters) degree program specializing in Power and Communication Engineering. The courses offered at School are based on both theoretical and practical experimental work. In addition to the lectures, industry embedded semester projects will also be an integral part of the degree to solve complex Electrical Engineering problems. The School has competent faculty, adequate infrastructure, well-equipped hi-tech laboratories. Modern tools are being used to conduct quality teaching in compliance with the international standards and Pakistan Engineering Council (PEC) requirements.
SCHOOL VISION
Integration of higher education at university with industry, and research organizations at national and international levels, leading to achieve national goals in the global competitive market.
SCHOOL MISSION
The mission of the School of Electrical Engineering is to become a center of excellence for studies and advanced research and play a vital role in the socio-economic development of the country through the generation of skillful and competent Electrical Engineering graduates.
SALIENT FEATURES
Outcome-Based Education: Our OBE system emphasizes experimental, interactive learning methods with laboratories, projects, and internships.
Flexibility: The curriculum is adaptable to ultimate career goals, allowing you to pursue your interests and research.
Faculty : School of Electrical Engineering has the Foreign and highly qualified teaching faculty.
Practical Experiment and Research: Developing the abilities of the students by creating research opportunities on externally funded projects.
Hi-tech Laboratories: School of Electrical Engineering is equipped with the following dedicated labs.

Computer Lab
Electronics Lab-I
Electronics Lab-II
Instrumentation and Control Lab
Antenna and Microwave Lab
Embedded and Digital Communication Lab
Machine Lab
Power System Lab
Workshop Practice Lab
Need-Based and Merit-Based Scholarship
Students with extra ordinary academic performance are granted scholarships. Financial aid is also provided to the needy students.
ELIGIBILITY CRITERIA
F.Sc. Pre-Engg. with a minimum of 60% marks or its equivalent

UET or Department test is mandatory
PROGRAM
B.Sc. (Engg). Electrical Engineering
AREA OF SPECIALIZATION
Power Engineering

Communication Engineering
GRADUATES OF THE ELECTRICAL ENGINEERING PROGRAM WILL BE ABLE TO:
Analyze and design electronic circuits for engineering applications.

Design, build, and operate different electrical engineering systems.

Use various simulation software and tools for prototyping engineering products.
ALLIED FACILITES
Artificial Intelligence Based Robotic Library

Al-Farabi Auditorium

Jamia Mosque MUL

Freshmen Café

Boarding facility for boys

Marquees and conference halls

Dedicated Parking areas for the staff and students

Educational tours and trips

Pick and dorp service

Fully automated campus management system (CMS)

Wifi enabled campus

Airconditioned and multimedia enabled class rooms

Smoke free

Open air gym

Indoor spoorts complex
Programs Offered