Introduction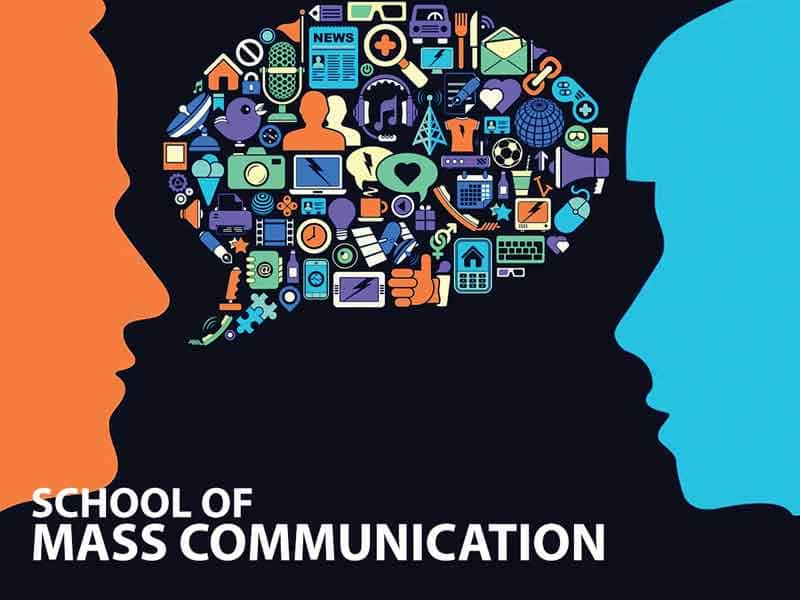 In today's era of science and technology and age of globalization and information, media has become an essential tool of communication where the words are weapons and satellites are the artillery as the traditional warfare has changed to psychological warfare and ultimately becoming media warfare. Public Relations, Communication Strategy, Advertising Campaign, Media Policy, Image Building and Public Opinion Formation are the basic tools of the communication in media studies and have their central role in every realm of life. It is beyond any doubt that School of Mass Communication is a leading School with all most modern facilities and best of the best equipment in its Radio and T.V. Studios. I warmly welcome those students who join School of Mass communication and my best wishes are for all.
GOOD LUCK.
This is the study of Communicating with the masses and storytelling with strategy and purpose. The world has witnessed phenomenal and unprecedented explosion in Communication, Technology and Media. Mass Communication studies provide students with the tools they need to navigate the Communication challenges of the modern era. Minhaj University Lahore, School of Mass Communication started in 2011 is dedicated to the preposition that the free flow of ideas is vital for the development and improvement of modern democratic societies.
FEATURES:
Different subjects included newspaper editing, radio and T.V. production are headed and supervised by professional a teacher who has been working in the renowned T.V. channels. This strategy enables the students to acquire up to date knowledge and know how.
Latest digital learning resource center for students. Multimedia projectors and large LED's in classrooms.
Final projects are provided with cooperative to complete their research in well equipped studios. Liberal approach is the criteria to study the Mass Communication are adopted.
Studios are operated by experts who help students to aspire the challenges of Mass Communication field. Digital and highly professional Cameras, Console, Mixer, latest production Software are available in sound proof Labs.
Programs Offered