School of Medical Laboratory Technology
School of Medical Laboratory Technology
Introduction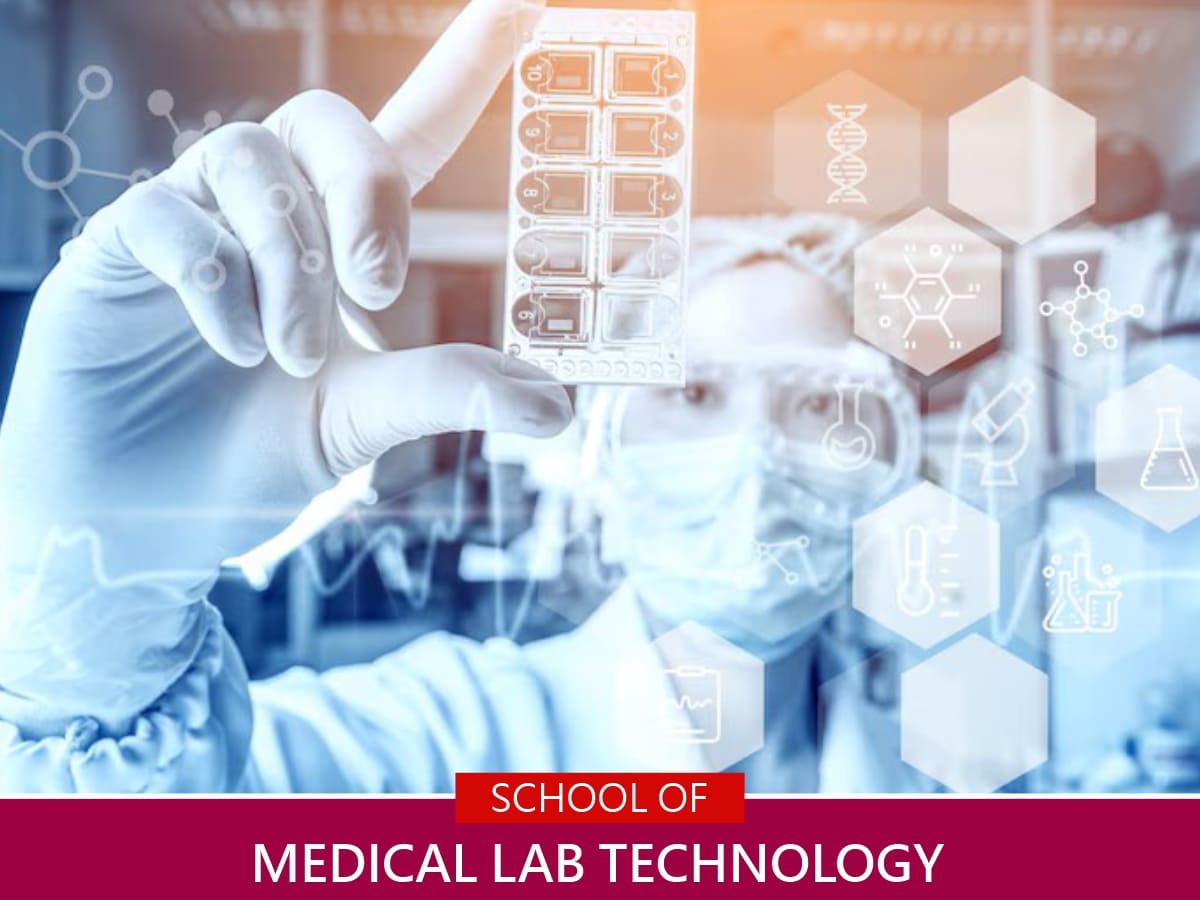 HOD:
Dr.Raza Ashraf
Health of the individuals in a society has been the prime priority of the state in all developed and cultured nations. We are in the process of evolution in this regard. Latest techniques are now being used in Pakistan to diagnose different diseases. Disease diagnosis is of utmost importance in medical treatment. The School of Medical Lab Technology has been established in Minhaj University to cater the needs of growing diagnostic services in government as well as private health sectors. The aim of this school is to groom professional Medical Lab Technologists and Clinical Biochemists who would excel in the field of Pathology Technology.
INFRASTRUCTURE:
The laboratories in institute are being established and renovated for the disciplines of Medical Lab Technology and Biochemistry and their scope is being enhanced to develop practical skills among the professionals. The main labs are:
Anatomy and Physiology Lab
Biochemistry Lab
Microbiology Lab
PCR & Molecular Genetics Lab
Immunology and Serology Lab
Histopathology Lab
MISSION STATEMENT:
The programs BS MLT and BS Biochemistry are committed to the pursuit of excellence through a clinically focused advanced laboratory practice programs. They prepare graduates with expert-level knowledge and skills, critical thinking proficiency, and aptitude in scientific inquiry to foster the development of innovative and skilled laboratory experts and researchers. The programs emphasize inter-professional collaboration through coursework and a student focused clinical laboratory practical skills. The curriculum integrates evidence-based practice in diagnostics which provides the foundation for graduates to complete a practice based research project. The scientists of Pathology Technology will:
Provide training in advanced diagnostics for graduates to work in health care organizations in government and private sectors.
Foster an environment which enables students to focus on areas of special clinical diagnostics
Provide students with an in-depth knowledge of clinical diagnostics in the areas of anatomy and histology, physiology, immunology and serology, biochemistry and hematology.
Prepare graduates to collaborate with other members of the healthcare team and academics as the clinical lab experts.
Programs Offered