Introduction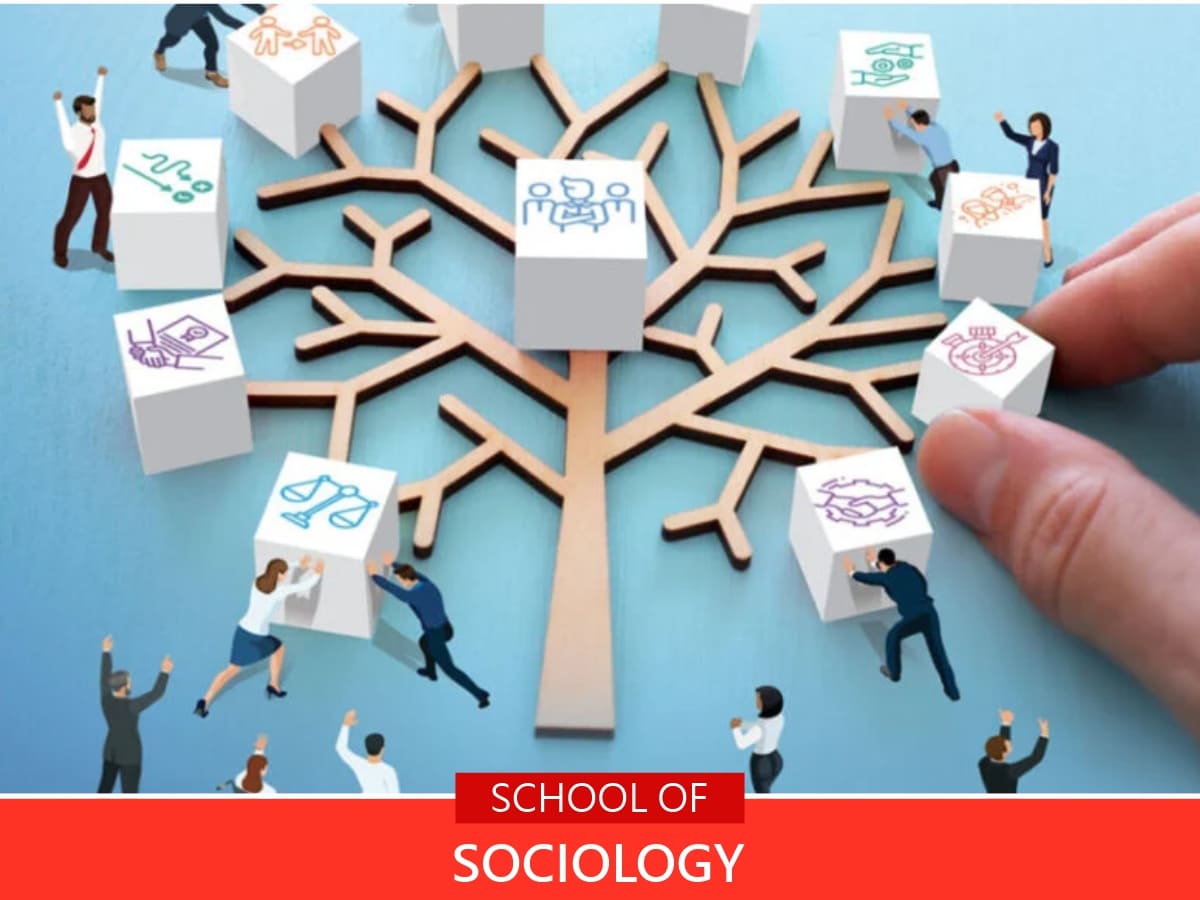 School of Sociology started working in 2015 to produce qualified and competent social scientists. Presently the School offers 3 programs namely BS in Sociology, MSc in Sociology and MPhil in Sociology. Undergraduate programs are offered in the morning whereas the MPhil program is offered as a weekend program. Numerous students have graduated from the School of Sociology so far. The school has highly qualified and hardworking faculty members who put their maximum efforts to bring out the best self of a student. Our programs enable our graduates to work in the diverse job market through comprehensive coursework and rigorous research work.
Scope of the field
A sociology degree will analyze and explore human behaviour across different societies, usually from a global perspective. The first year will often serve as an introduction to issues in contemporary sociology and social and political problems, providing the opportunity for students to discover the aspects of sociology that interest them the most. Modules will then become more specialized in the second year and third year, branching out across a range of different topics including gender equality, race and culture, politics and equity. Minhaj University will also teach social research skills, which will be incorporated across the degree program. Minhaj University offers the opportunity to choose from a range of modules so students can adapt their learning program to suit their needs and interests. In the final year, students will usually conduct a piece of sociological research which will draw on the research skills learnt during the course.

Facilities available in the department
Computer Lab

Digital Library
Career Path:
The career options after a Sociology degree are diverse in terms of the specializations from which one might choose. There are numerous opportunities once a graduate has completed education. Research institutes, the criminal justice system, public health and welfare organizations, private companies, law firms, foreign agencies, medical centres, educational institutions, advertising firms, surveys, and polling organizations are only some of the examples where people from this context are needed.
Graduates might work with advertising firms, publishing houses, or as a specialist in public relations Graduates can become faculty members in various colleges and universities.
Programs Offered