Libraries and Research Institute
The University Libraries and Fareed- e-Millat Research Institute are one of its kind in the entire country. The Library complex contain more than 150,000 volumes on various disciplines and all modern facilities and amenities are provided for students as well as researchers in the library complex. Essential facilities like photo copies, scanning, printing, fax, internet and computer stations are also provided in adequate numbers.
Great reference material is available in these libraries for students undertaking their Doctorate. Efforts are made to collect the latest books and research material. Due to serious intellectual, research work, this library has earned for itself distinctive place, rather it is counted among one of the top unique libraries at the national level. A huge collection of books on different subjects like Spiritualism, Literature, History, Biographies, Principles of Jurisprudence, Principles of Exegesis and Science of Hadit is available in the library.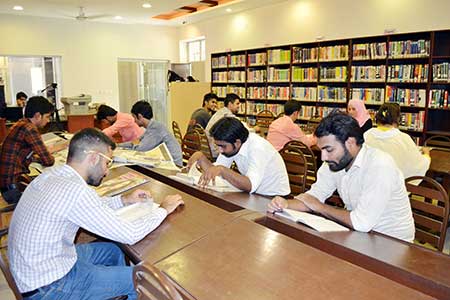 Current Affairs Database Collection
Wide range of selected newspapers magazines articles on numerous subject areas covering different sectors of the economy, national and international affairs and social issues related to the Pakistani society have been made available. The collection is unique and serves as a tremendous resource base for the readers, researchers and students.