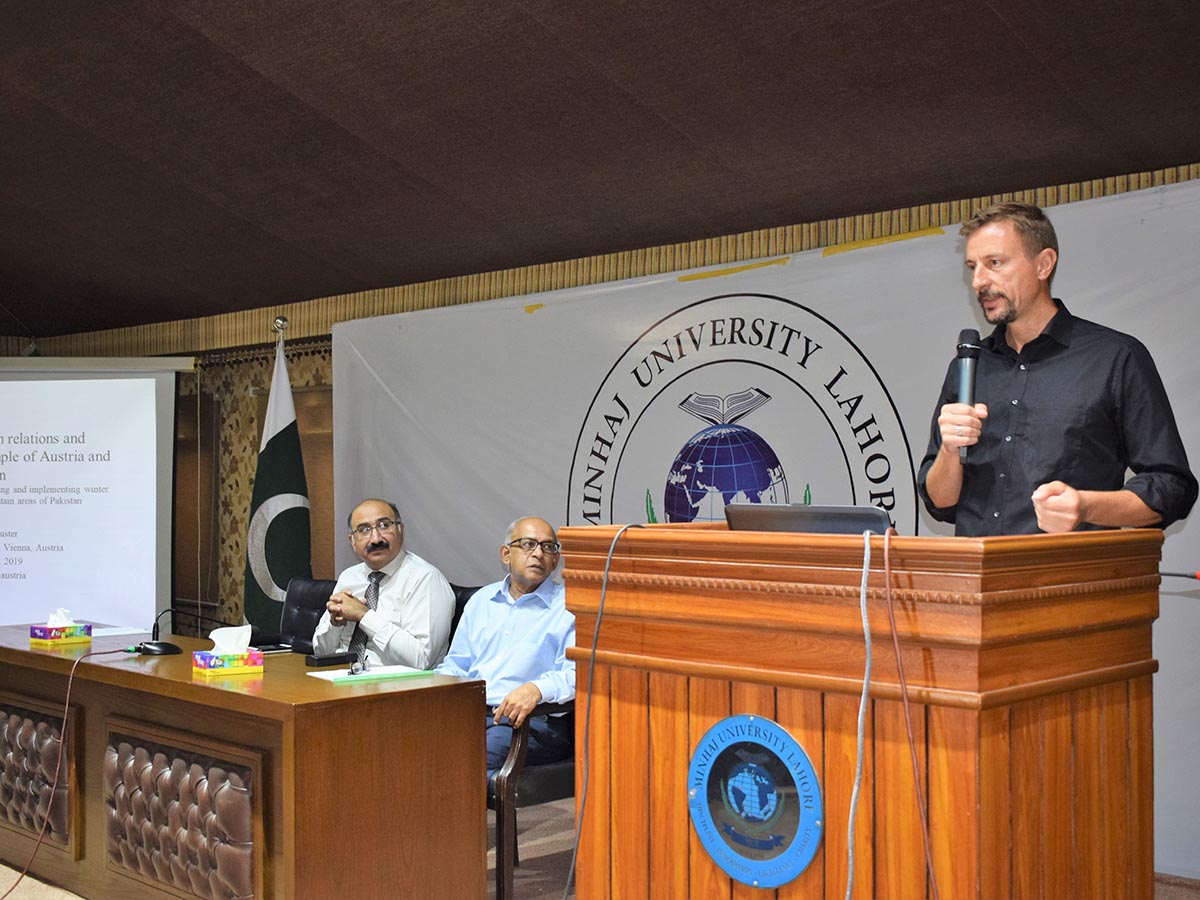 Tourism is all about inhaling the beauty of nature and coalition of culture and International Relations (Dr.Markus Gauster)
The Center of Research and Development & Department of Peace & Counter-Terrorism organized a seminar on the topic," International Tourism Relations opportunities: Austria and Pakistan,"
The keynote speaker was a distinguished guest from Austria Dr. Markus Gauster(PhD) and veteran tourist.
He stated,'' Pakistan and Austria have immense similarities in tourism. As Austria is rich in the natural beauty of Mountains so is Pakistan. By upholding this sector Pakistan can generate clean revenue to add to the national exchequer. Tourism is the most effective way to provide lively hood to the local masses in city and remote tourist areas (like Northern Regions of Pakistan). In Austria, a large number of inhabitants are generating their livelihood through tourism. A vibrant & active tourism of a country is a symbol of National Prestige. It stimulates peace and encourages incentive for the coalition of culture and International relations."
Dr. Muhammad Shahid Soroya, Pro-Vice Chancellor-MUL, thanked to the distinguished guest and said that the purpose of such seminars is to promote bilateral relations between two countries in the sphere of education and tourism and thus boosting the national economy.