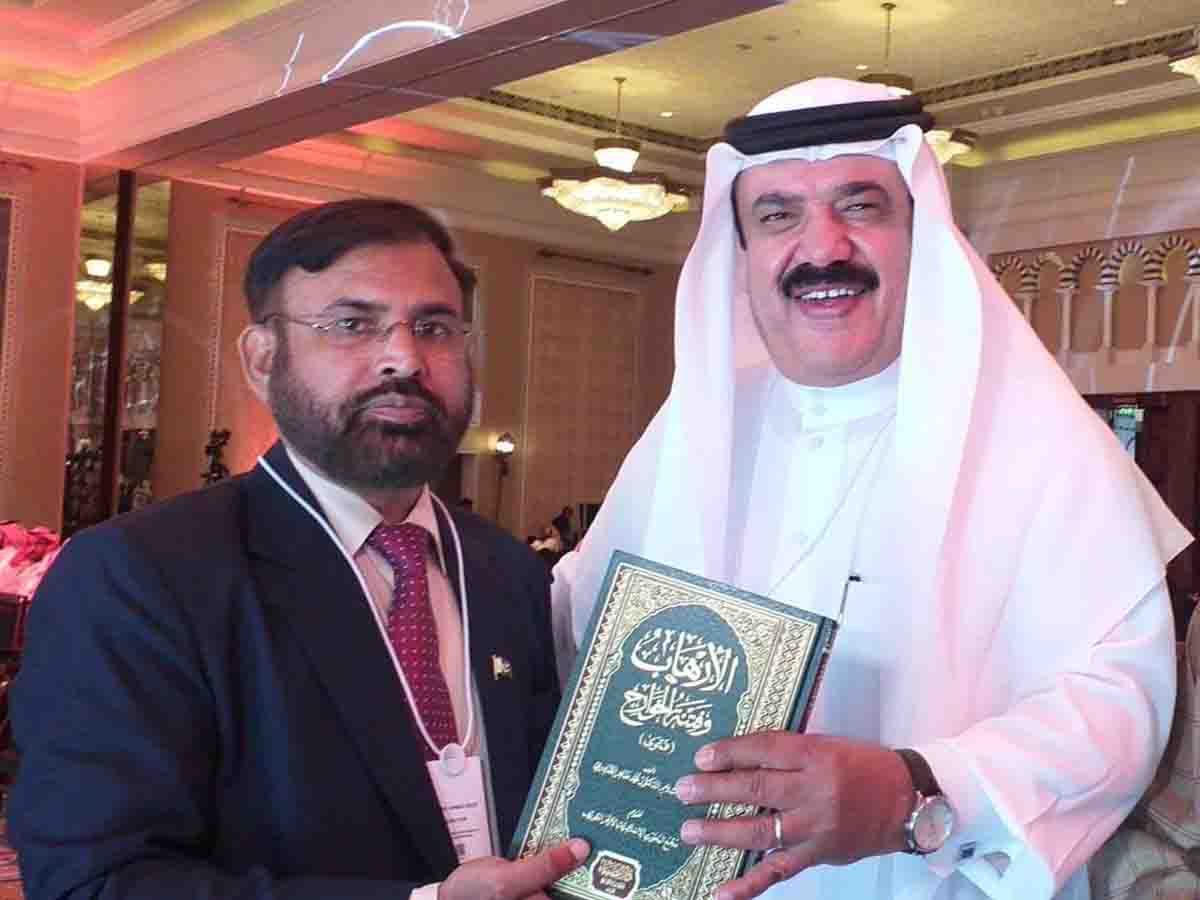 Mr. Sohail Ahmad Raza (Coordinator, School of Religion and Philosophy, Minhaj University Lahore) distributed Peace Diary of Minhaj University Lahore to different dignitaries and presented English and Arabic Fatwa books by Shaykh ul Islam Dr Muhammad Tahir-ul-Qadri to Al Shaykh Dr. Abdullah Bin Muhammad Al Foazan, Secretary General King Abdulaziz at the "World Tolerance Summit 2019", Dubai, UAE

Peace Dairies are presented to:
1: Dr. Hamad Al Sheikh Ahmad Al Shaibani, DG, ministry of culture and Tolerance Government of Dubai.
2: Princess Lamia Bint Majed Al Saud, Secretary General Al Waleed Philanthropist, Kingdom of Saudi Arabia.
3: Velma Saric, Founder Post - Conflict Research Centre, Bosnia and Herzegovina.
4: Dr. Peter Mousaferiadis, CEO& Founder Cultural Infusion, Australia.
5: Fr. Mina Hanna,
Chairman Coptic Church Jabel Ali Dubai.
6: Dr. Kazi Nurul Islam, Founding Chairman Department of World Religions and culture,
university of Dhaka, Bangladesh.
7: Sardar Surender Singh Kandhari Chairman GURUNANAK DARBAR Dubai.
8: Dr. Richard McMallum, senior fellow The centre for Muslim - Christian Studies Oxford UK.
9: Dr. Mosabeh Saeed Alkitbi Global council of Tolerance and peace KSA.