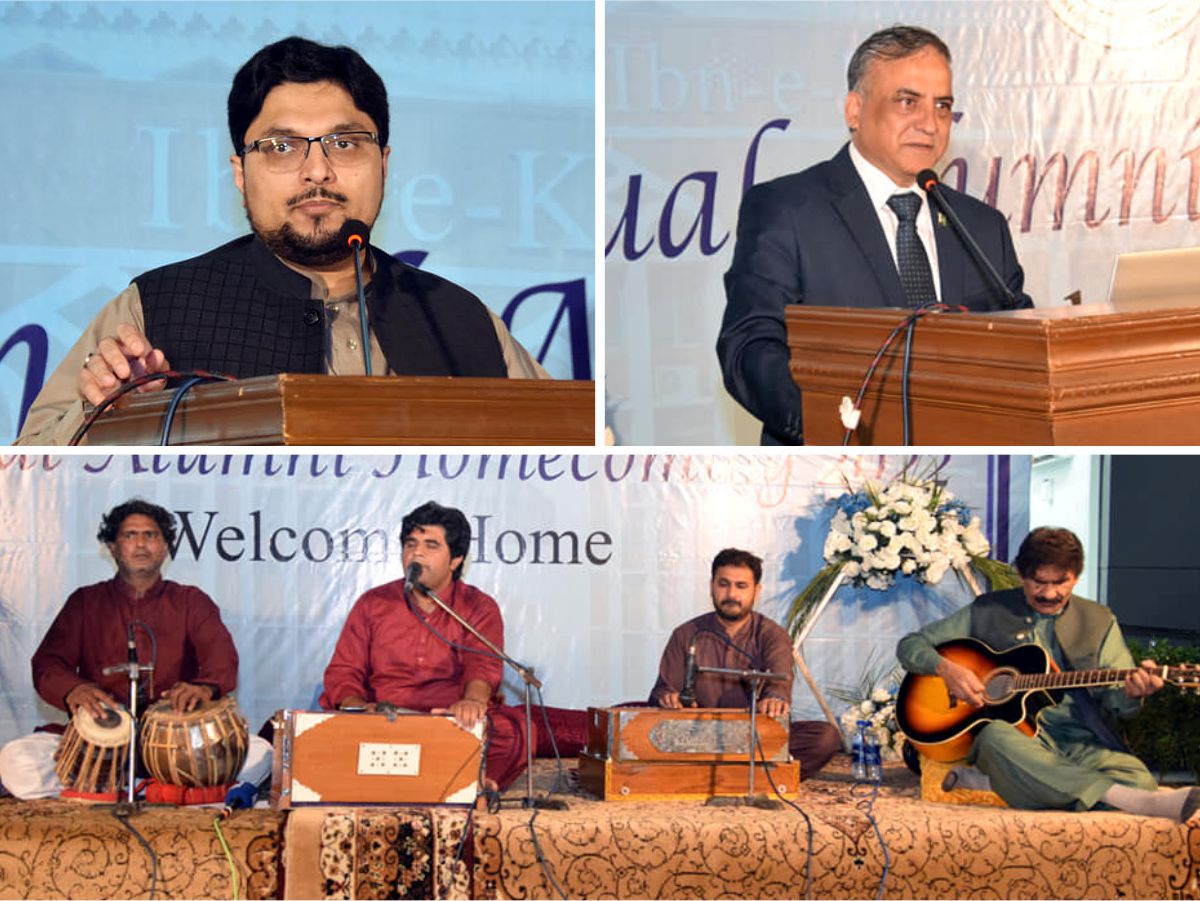 A grand ceremony was organized in honor of the alumni of the university. Leader PPP Barrister Amir Hassan and prominent personalities who had completed their education from MUL and have been serving in prominent institutions of the country participated in the event. Mr. Khurram Khurshid, Director Admission compered the event and in a lively manner greeted all the Alumni.
Addressing the occasion, Dr. Hussain Mohi-ud-Din Qadri, Deputy Chairman BOG-MUL said that the graduates of our educational institution are the capital and ambassador of MUL. He said it is the prime obligation of Minhaj to provide the best education in the most conducive environment.
He added that apart from launching the "Best Alumni Award" at the annual convocation for alumni students, special discounts will be given on alumni cards for research and all services in university cafes. At the end of his address, he also inaugurated the website created for Alumni
The Vice-Chancellor said that whenever the alumni of any educational institution gather in their institution for rejuvenation of memories, these moments are most unforgettable. Minhaj University is home to alumni and the doors of the university are always open for them. Minhaj University will continue this friendship for all times to come.
Ms. Samina Hafeez, Director Advancement Cell felt pleased to share that Alumni Homecoming was an enormous success. She added that alumni, who graduated twenty years ago were a part of this event. She hoped this congregation will culminate to reduce the gap of many years and would strengthen the affiliations with their Alma maters. She quoted that our alumni were the star guests and felt humbled and honored with their auspicious presence. It is the first step in reconnecting the alumni.
She further stated that the Director of Advancement Cell will be signing MOUs with a number of companies for the purposes of arranging internships, placements, and academia-industry linkages. The aim is to make the university visible in the industry. She thanked all colleagues, faculty members, directors, and other staff members for attending the event and extended very special thanks to Vice-Chancellor for his support
The alumni who participated in the event expressed their views and said that it is an honour for us to complete our education at Minhaj University and participate in the alumni event. They were very blissful to see the innovation and construction of new projects. The Alumni said that the teachers of Minhaj University not only guided us in fulfilling our academic and research thirst but also trained us in the right direction for which we are extremely grateful
At the ceremony, the country's famous classical singer Wahdat Rameez delivered a mystical performance that was well applauded by the audience.