School of Computer Science
School of Computer Science
Introduction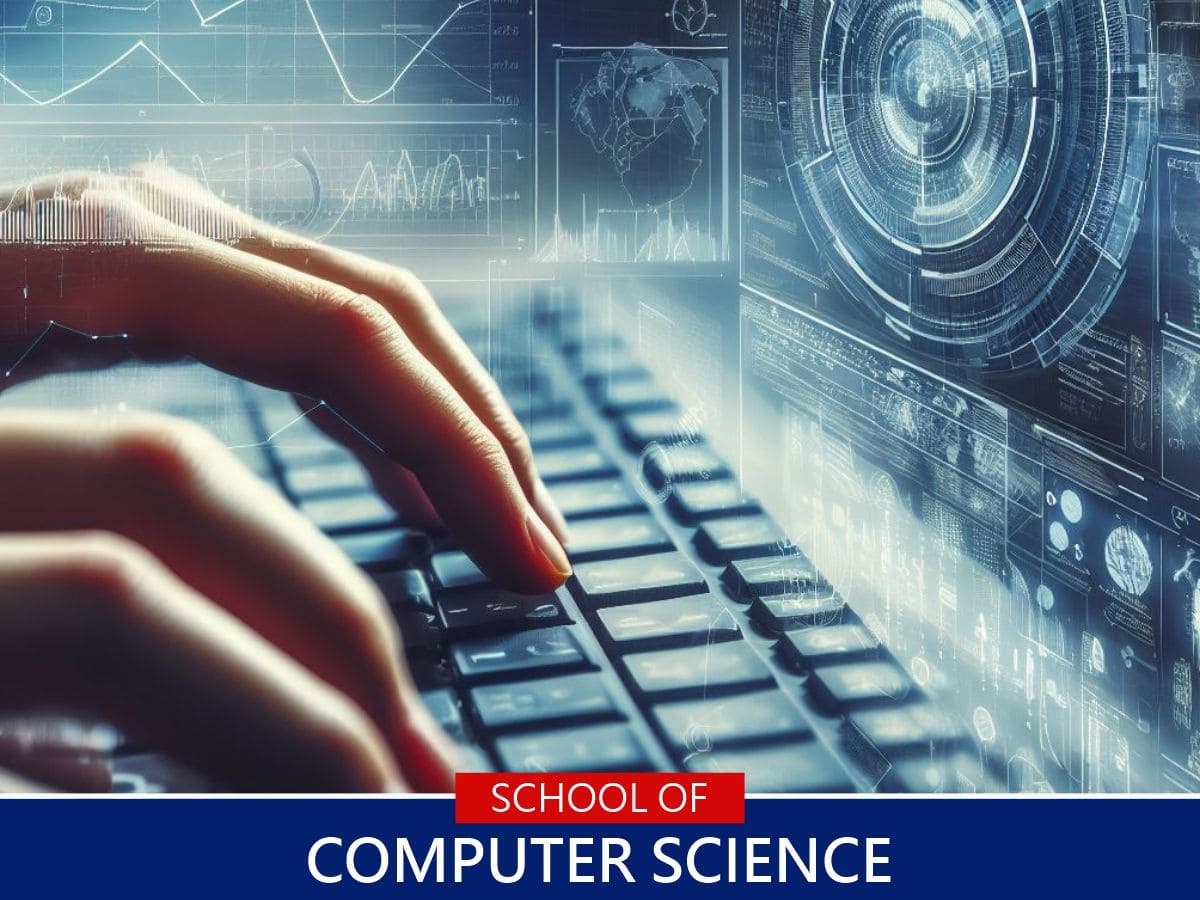 The horizon of the School of Computer Science is a dynamic and thriving. The School places special emphasis on all areas which have an impact on the provision of quality education, professional know how to work in a multi-dimensional business environments. School of Computer Science and Information Technology, offers high-tech courses with research based teaching.
We commit to train the student for the competitive positions in the corporate sector. The  curriculum focuses for computational philosophy defining the strengths and limitations of computers, developing programming knowledge and skills, enhancing the understanding of computer based problem and solving techniques. Thus, the students trained are acquired with the necessary skills and knowledge to produce computer-based optimal solutions related to Computer Science, Information Technology, Artificial Intelligence, Management, Telecommunication and Networking.
Objectives:
Computer Science & IT has been designed to produce managers who can propose, deploy and supervise information technology solution.
The Program develops up a concrete understanding of the changing needs in the sphere of information technology
To promote electronic business strategies thereby increasing productivity.
Career Path:
IT Operations Manager
Manager in Software House
Business Development Manager
IT Researcher
IT Support Specialist
Business Analyst
Programs Offered