School of Peace and Counter Terrorism Studies
School of Peace and Counter Terrorism Studies
Introduction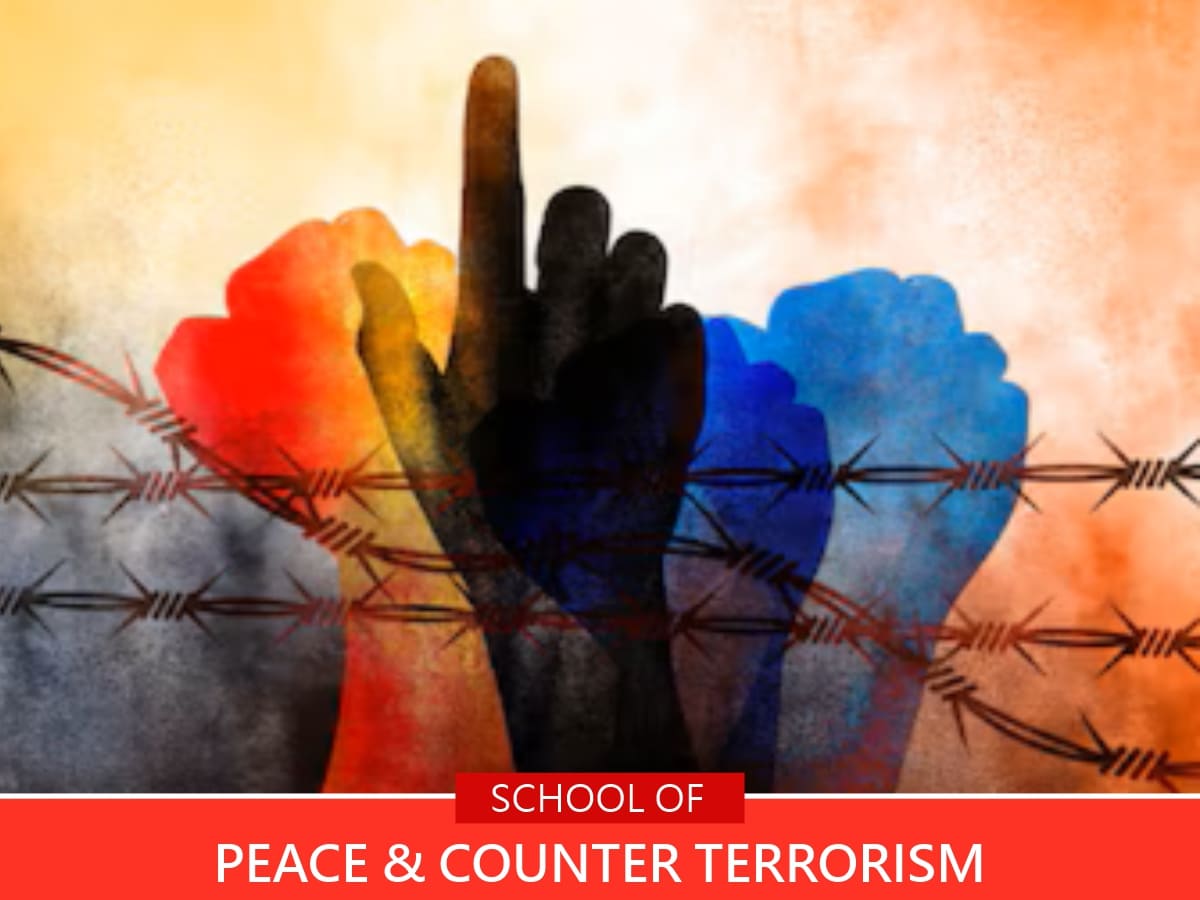 The School of Peace and Counter-Terrorism Studies at Minhaj University Lahore has been developed as an exploring endeavor to introduce multi-dimensional inter-disciplinary programs in the field of Peace and Counter-Terrorism Studies. The enterprise focuses on making students innovative and enabling them to sort solutions out of difficult capacities and issues like the syndrome of war and terror, which has entangled and entwined the world badly. Minhaj University Lahore is a pioneer in launching Peace & Counter-Terrorism Studies in Pakistan.

Considering this perspective, Shaykh-ul-Islam Prof. Dr. Muhammad Tahir-ul-Qadri, a renowned jurist, social reformer, and eminent scholar, has written a world-renowned fatwa against terrorism and suicide bombings and developed a peace curriculum in order to de-radicalize the Muslim youth living in Pakistan and around the globe to promote the real peaceful message of Islam. Peace and Counter-Terrorism Studies show relevancy with law enforcement & intelligence agencies and international institutions of counter-terrorism. A degree in Peace & Counter-Terrorism is equivalent to Political Science, International Relations, or Pakistan Studies. This program trains students as career practitioners. The school has foreign qualified faculty with expertise in relevant field and experiences in the global environment.

WHAT WE OFFER
Degrees:
BS Degree (4 years)
MPhil Degree (2 years)
Diplomas
:
Post-Graduate Diploma in Peace & Counter-Terrorism Studies (1 years)
Short Courses Related to Rescue and Disaster Management, i.e., EMT, EMS Safety & Risk Management, Fire Fighting & First Aid Management, etc.
Certificates
:
Certificate in Peace & Counter-Terrorism Studies (6 Months)
Certificate in Defense & Strategic Studies (6 Months)
Scope of the field:
Scope of Peace & Counter-Terrorism Studies is manifold as follows;
To familiarize the students with key concepts of peace & counter-terrorism, global governance, and conflict resolution
To examine and understand a variety of issues, dimensions, perspectives, and paradigms of conflict and violence
To develop and strengthen the knowledge of citizens and civil societies to work collectively towards a peaceful environment
To enable young people and adults to play a vital role in how to build and maintain peace.
Engagement with the media in measures aimed at conflict resolution, counter-radicalization, democratization in society and promoting peace.
To provide empirical and context-bound understanding of critical threats facing human security in Pakistan and South Asia with exclusive focus on terrorism, ethnic strife, political violence, militancy, and religious extremism.
To promote the discourse and culture of dialogue or argument in Pakistan and discourage the trend of use of violence to settle dispute.
To provide training in conflict management and resolution techniques including mediation and negotiation skills, to governments, civil society leaders, and international organizations and enhance their understanding of the domestic and regional socio-cultural milieu.
Career Path
The study of Peace and Counter-Terrorism enables young people and adults to play a vital role in the local and global agendas of conflict resolution, peacemaking, and peace building. Moreover, the study program is ideally placed to develop the student's career in the fields of strategic & security analysis and media & public policy. The graduates from Minhaj University Lahore, currently, serving in different departments, i.e., Army, ISI, Police, Rangers, Media, are contributing to their respective fields by their intellectual input obtained from the degree in Peace & Counter-Terrorism Studies. People can get jobs in Journalism, Policy Making, Foreign Service, Academia, the UN, NGO's, Law Enforcement Agencies at local & international level after completing their degrees in Peace and Counter Terrorism Studies
Programs Offered