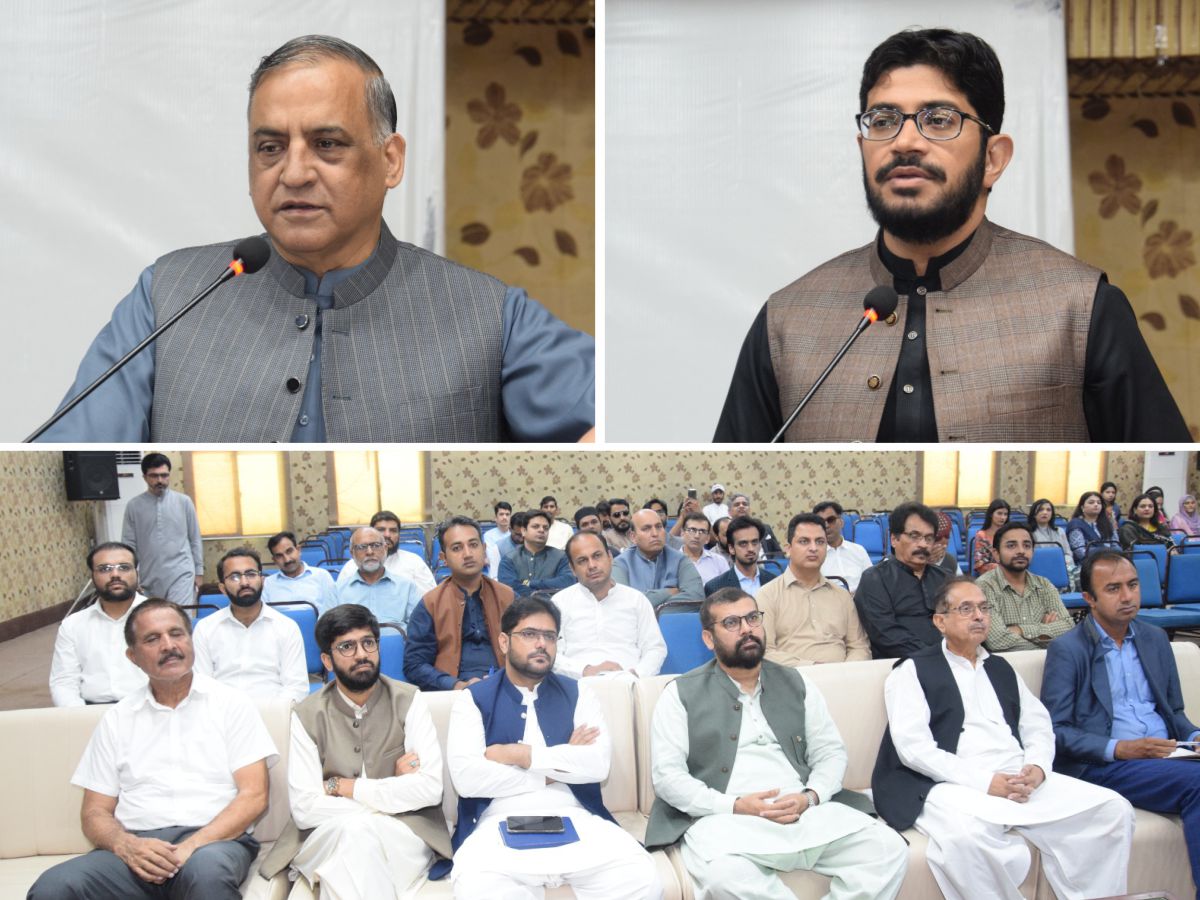 Minhaj University Lahore took a significant step towards enhancing educational standards by hosting a Faculty Training Workshop on October 6, 2023. The event, meticulously organized by the School of Education, drew enthusiastic participation from about 100 educators representing five faculties of the university.

The workshop's inauguration featured the Vice Chancellor, Prof. Dr. Sajid Mahmood Shahzad, emphasizing the pivotal role of teacher training in advancing education. He highlighted the workshop's objectives, including an exploration of HEC policies, effective teaching methodologies, and expert insights into question paper construction.
Dr. Khurram Shahzad, the Registrar, underscored the indispensable nature of such workshops in faculty capacity building, with plans to engage trainers affiliated with the National Academy of Higher Education (NAHE), HEC, Islamabad.

Esteemed resource persons, including Prof. Dr. Muhammad Saeed, Prof. Dr. Ismatullah Cheema, Dr. Shafqat Ali, Muhammad Bilal Bhatti, and Dr. Muhammad Jawwad Iqbal, imparted their expertise throughout the day.
The closing address was delivered by Prof. Dr. Khwaja Alqama, Dean of FSS&H, MUL, underscoring the commitment to promoting quality education. This Faculty Training Workshop marks a significant stride towards advancing educational excellence.