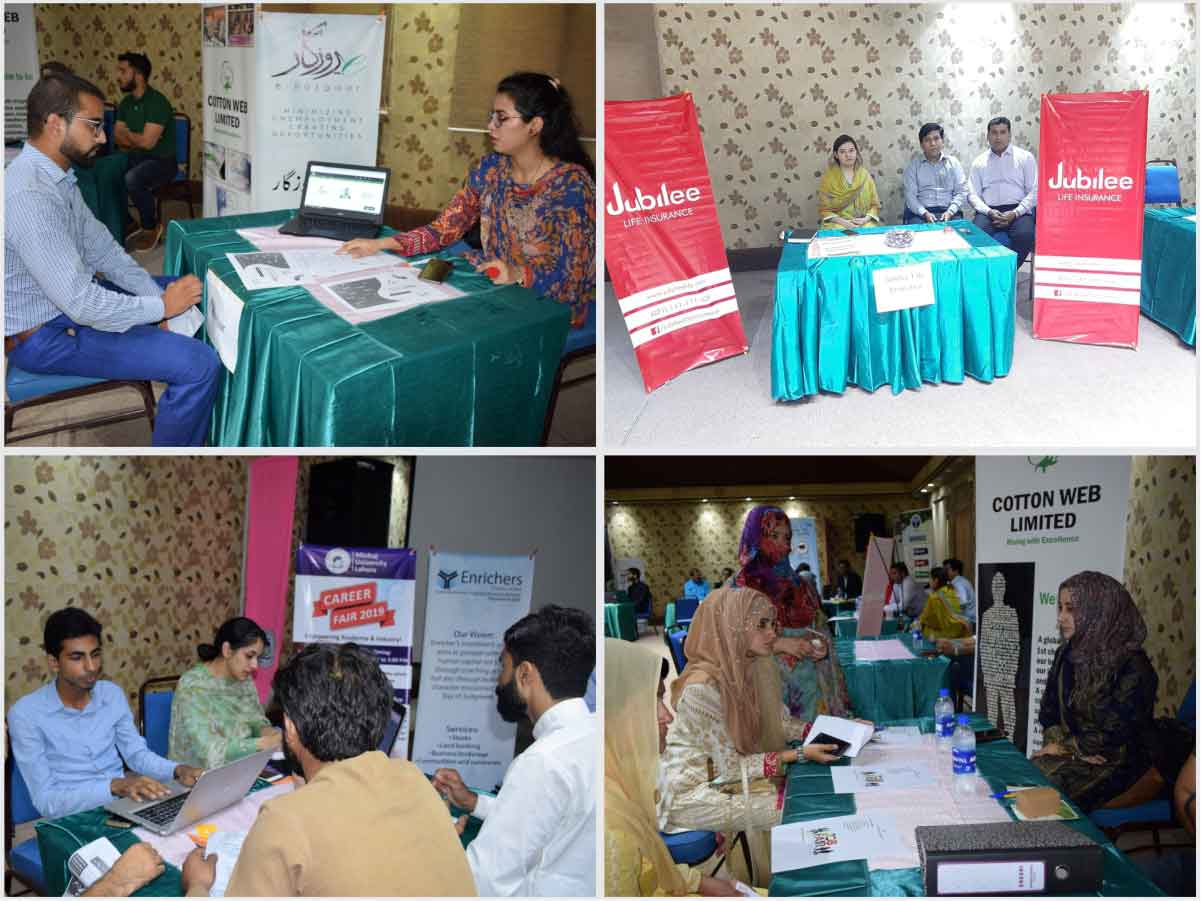 Minhaj University Lahore department of Advancement cell in collaboration with the department of Office of Research, Innovation and Commercialization (ORIC) successfully organized two days event "Career Fair" on 24th &25th July at Minhaj University Lahore.
On the first day of the event, students were greatly benefited by knowledge about the right way of CV making and prerequisite of interview skills. On the second day of the event, there was a Job Fair in which reputable companies were there along with their representatives: Grant Thornton Consulting (PVT. LTD), E-Rozgar, Cotton Web Limited, Association for Academic Quality(AFAQ), ABS Enterprises(Coca-Cola), Enrichers Investment Group, Jubilee Insurance Company and Hush Puppies.
A large number of University Students participated in the Job Fair and most of them got job opportunities and many registered themselves for future reference. The students felt elated and stated that we are grateful to MUL for organizing this event which is an integral part of our career building.
The Distinguished Guests and Speakers were Prof.Shahazad Anwar, Executive member from Lahore Chamber of Commerce and MR Abdul Mateen, Entrepreneur, Roshan Packages who shared with students tips about time management, how to be a successful businessman and how to face hard challenges of life with endurance.
Dr. Muhammad Shahid Soroya PVC-MUL in the expression of thanks and closing remarks of the event said,'' this Career Fair was a pilot project and in coming years there will be the mega Job Fair as Minhaj university is all about career opportunities, discovery, exploring talent and breaking stereotyped conventional ways of learning.