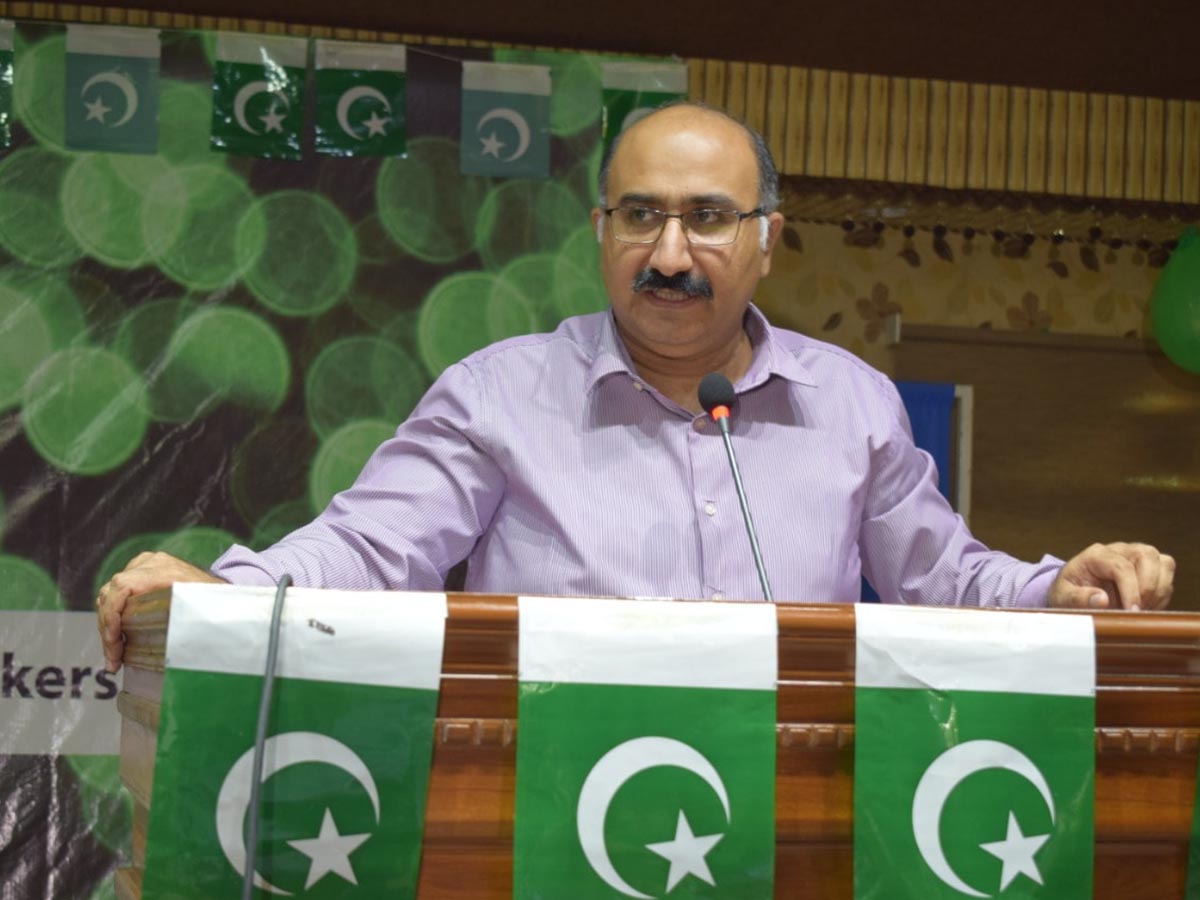 Be loyal to Pakistan must keep patriotic spirit high and then no one can undo Pakistan
Minhaj University Lahore seekers club headed by Ms. Ammara Maqsood and her team to share the jubilance of Independence Day of August 14th organized an event on August 8th.
Dr. Muhammad Tayyab (Director ORIC) gave a message to students that the real spirit of sacrificing life for Pakistan means to develop & invest diligently to education...Only education can make Pakistan part of the developed Countries...
Col (R) Mubashir Iqbal, Director Administration in his message quoted his own experience in the army and at the border and it is for the sanctity and prestige of this Country that so many lives have been sacrificed...
At the end, the chief Guest of the event, Dr. Shahid Soroya, ProVC MUL, concluded the event by imparting very practical words of wisdom... He advised the students to keep their environment clean as every little effort counts...
Students from all the departments participated in Urdu and English speech declamations bearing topics:
WE CAN MAKE OUR OWN FATE
YOUTH CONTRIBUTION ON DEVELOPING NEW PAKISTAN
AWAKE! RISE FROM THE ASHES TO GLORY AND GREATNESS
There was also a healthy competition on vocaling of National songs and the audience thoroughly enjoyed the performances.