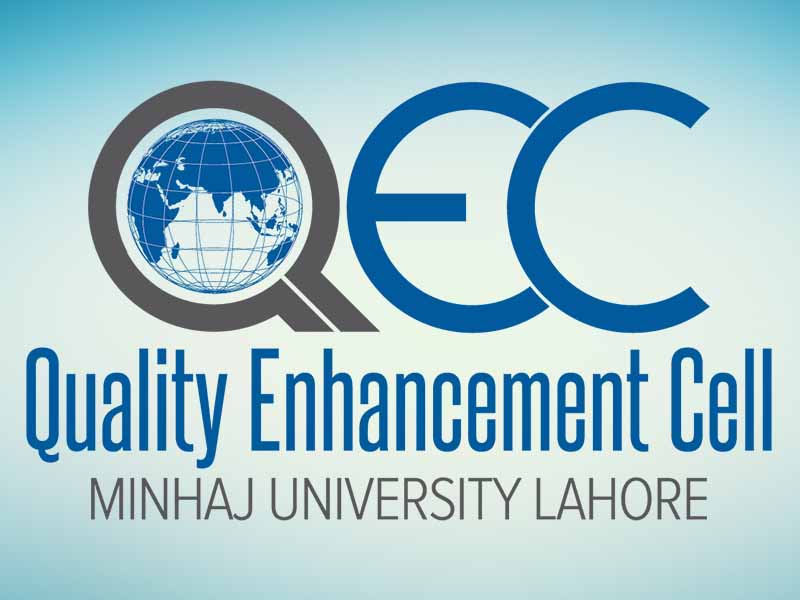 QUALITY ENHANCEMENT CELL
Minhaj University is a dynamic community of students, teachers and staff committed to perform their duties at the highest standards. National and International concerns about quality of education in higher education institutions, has demanded change from traditional modes of teaching research, learning and management and to adopt a formal, transparent and credible systems of quality assurance with external verification of outcomes and processes. Keeping in view these requirements, Quality Enhancement Cell has been established at Minhaj University as per directive of HEC. Quality Enhancement Cell is responsible to promote higher standards of education and research in the University and develop quality assurance processes and evaluation methods.
Vision
Becoming a leading university with quality education and research in a highly competitive local / global environment.
Mission
Minhaj University is committed to the ethics of excellence. Minhaj University has decided to develop well-groomed populace of Pakistan.
Aims
To formulate policy and develop practical guidelines of quality enhancement related to the higher degree programs running at Minhaj University Lahore.