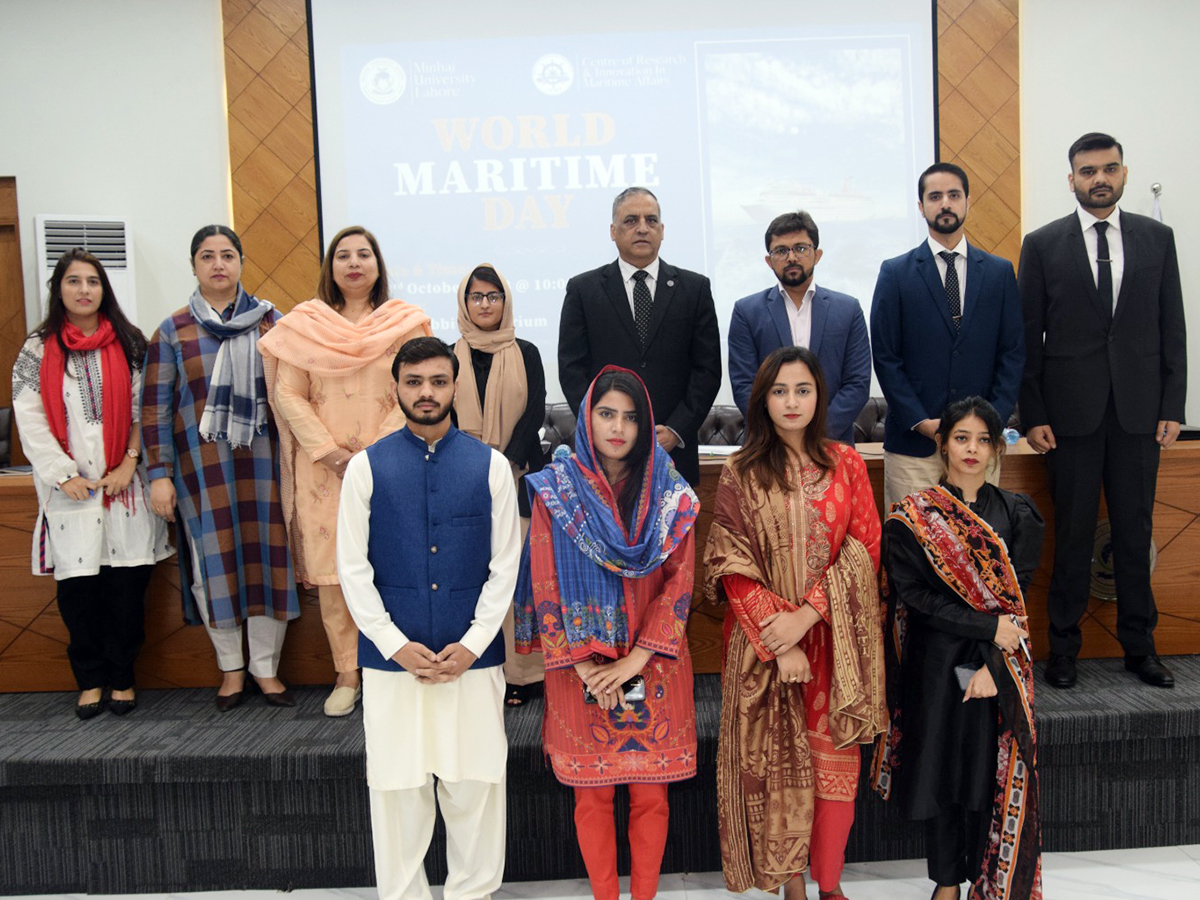 Seminar on Maritime Affairs Illuminates Ocean Conservation and Pakistan's Potential Minhaj University Lahore's Centre of Research and Innovation in Maritime Affairs (CRIMA) hosted a seminar on World Maritime Day, featuring Prof. Dr. Sajid Mahmood Shahzad, Vice-Chancellor of the university, as a distinguished guest. Dr Muhammad Ashfaq, CRIMA Director, outlined the centre's objectives.

During the seminar, Assistant Professor Nudrat Bano from FC College University discussed "MARPOL – 50," while Research Associates from the Maritime Centre for Excellence at Pakistan Naval War College, Abdul Rahman and Safia Mansoor, highlighted "Maritime Interests and Potential of Pakistan."

Prof.Dr. Sajid Mahmood Shahzad stressed the oceans' critical role in humanity's survival, urging a shift towards maritime resource utilization. He addressed the alarming issue of industrial wastewater affecting Karachi's coast, calling for action to protect marine life.